Important: unclear posts may not receive useful answers.

Before posting

Delete this section if you read and applied the mentioned points.
Description
The current version of lvgl used is 8.3.7,
When there are many elements, some elements are not displayed at a certain value.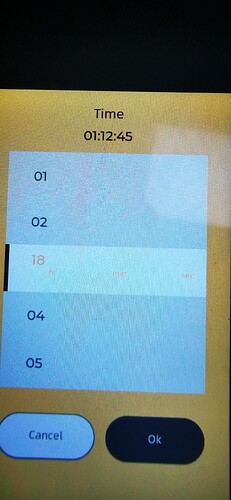 Modify LV_ROLLER_INF_PAGES is 3.

When there are only 10 elements, sliding up and down will stop the fingers. After releasing the fingers, the element will still slide down.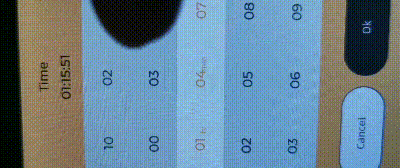 The 24+60+60 elements of time, minute, and second should be able to be displayed simultaneously, but it seems that there is something wrong that prevents them from displaying properly.
When sliding, it will also slide for a certain distance after stopping.
What MCU/Processor/Board and compiler are you using?
What LVGL version are you using?
8.3.7
What do you want to achieve?
What have you tried so far?
Code to reproduce
Add a code snippet which can run in the simulator. It should contain only the relevant code that compiles without errors when separated from your main code base.
The code block(s) should be formatted like:
/*You code here*/

Screenshot and/or video
If possible, add screenshots and/or videos about the current state.