Hi,
What do you think - could it be feasible to combine a little bit of gauge and a little bit of slider, and end up a result like this: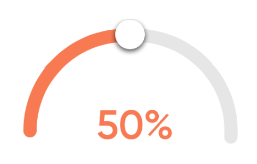 I think there is no easy way to do this by combining existing objects. Maybe by drawing an arc first, then an lv_led and position it using circle algorithm, but dragging it - at least that will get hard.
Could this be something to be incorporated into the coming v7.0? lv_curved_slider?

Thanks!