I have ported littlevGL and created some screens but I am having trouble using it. I don't have much knowledge about embedded development.
My workflow is like this -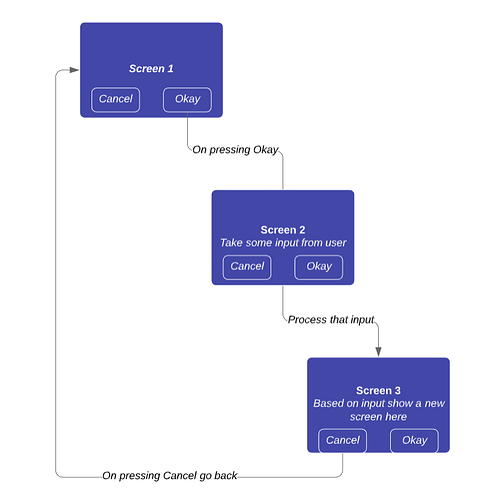 The screen 1, 2 and 3 are created but I am having trouble achieving this flow. Where should I call the next function ? I cannot do it in main as
lv_task_handler()
is being called in a while(1) loop.
If someone can share some already written code for their project maybe I can take notes from it.