This is like the linemeter except it is linear, not curved. Sorry about the name but I was working in the existing names.
Coupled with a bar it serves as a labeled axis. The chart has some similar logic.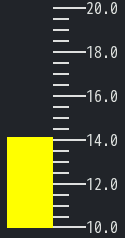 With a bar and label it makes a display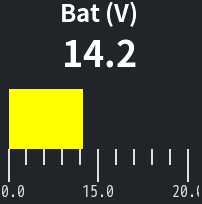 The code below will not work unless you add the define to lv_conv.h. And you should update the themes too.
/*Linear scale (dependencies: *;)*/
#define LV_USE_LINEARSCALE 1

But I wanted to post this here to see if it was worth incorporating into the main code. Probably it needs a couple of style attributes added, like tick ratios.