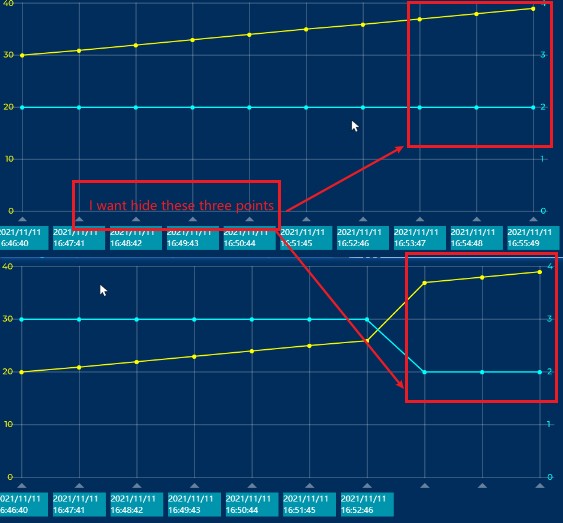 Hello, I'm using the chart widget now, but one question comes to me.
As picture shows, in some conditions, I want to change points number of one certain chart, but keep the x gap unchange. But I don't know how to do.
When I change the x axis point count, the x gap also change!
One method I get is the change both the x axis point count and the chart width. Any methods exists?
Thanks for your reply!