I recently found I could no longer use the online font converter to import files for V6.0. So I upgraded to v7.10 which is the current version in the ESP32 VGL git repo.
After getting it up and running, I'm seeing weird things. The background is a light green, instead of white. And the text and objects are messed up. I was using three LED objects to act as progress dots. The text is a weird blue-ish colour and doesn't look very good at all. I must be doing something very wrong. My code is literally just a copy of the first parts of the widget demo, and just creating a few objects to test.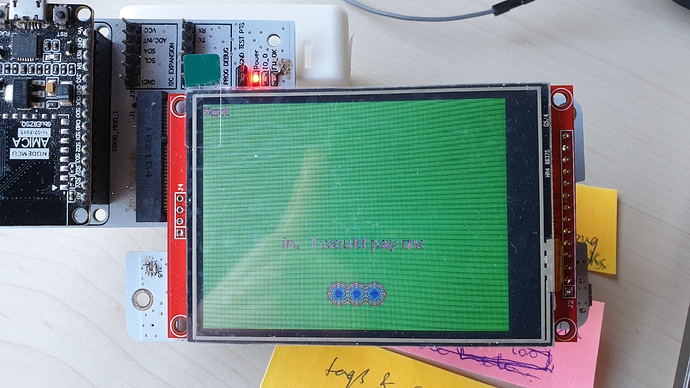 Based on the screen shot, can anyone suggest a probably cause?