Description
Hi
I have some textarea objects in my GUI, which are added to a group. whenever one of them is focused, its border should get red.
It works well when I use the encoder. i.e the border of only the focused textarea will get red. but when I touch them, even up to 4 of them might get red.
What MCU/Processor/Board and compiler are you using?
stm32f429, cubeide, gcc
Screenshot and/or video
This is what I expect when I click on the text area -as I see it when I rotate among objects by encoder-: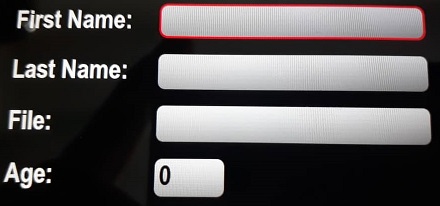 but this is what I see when I touch them: