Description
when using tabview, buttons hidden, adding a background, everything shifts right and down, scroll bars are added
see example pic, I don't have this issue on the splash screen I have at the start
images is 32x32 mosaic
I have the same issue if I add a graph and position at 0.0, I need to position at 5.5 to get rid of the shift&scrollbars
is there a setting ? there seems to be some border?
What MCU/Processor/Board and compiler are you using?
esp32 Arduino ide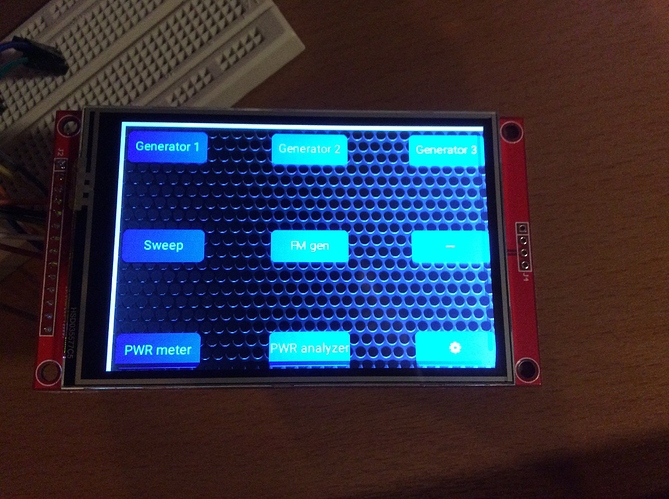 What do you want to achieve?
What have you tried so far?
Code to reproduce
Add a code snippet which can run in the simulator. It should contain only the relevant code that compiles without errors when separated from your main code base.
The code block(s) should be formatted like:
/*You code here*/

Screenshot and/or video
If possible, add screenshots and/or videos about the current state.