Description
Why doesn't the tab's name process Arabic words?
it is said in the documents that only text inputs and static texts are those which don't process.
and is there a workaround?
and why such a limitation exists if the processing is already implemented.
can I add it if I wanted?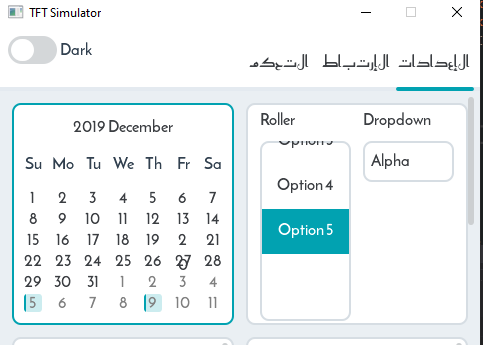 and another thing.
do you see the number 27 bug at the calendar?
it repeats for every month with the same number and this number only.