Hi
Just getting started with this stack, was trying it in an STM32F746G-DISCO, used the GitHub project and updated the examples and LVGL for the last version (Master Branch).
Everithing seems to be working, just have an issue while running the benchmark, that i don't know if it is an issue with LVGL or with the LCD driver.
In some of the tests (with borders and rectangles) there where some discontinuities.
Check the image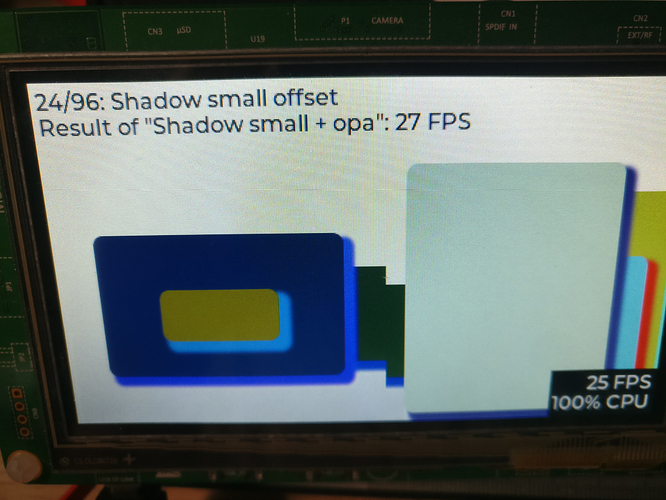 Also made a video, but no ideia how to share, it says i cannot post links
youtu.be/-1Re1BKg5FE
Is this normal?
The "Widgets demo" seems to run whitouth issue.
One other thing, it could be useful to add a comment next to the "LV_USE_GPU_STM32_DMA2D" that the user need to enable the "DMA2D" clock.
Thanks