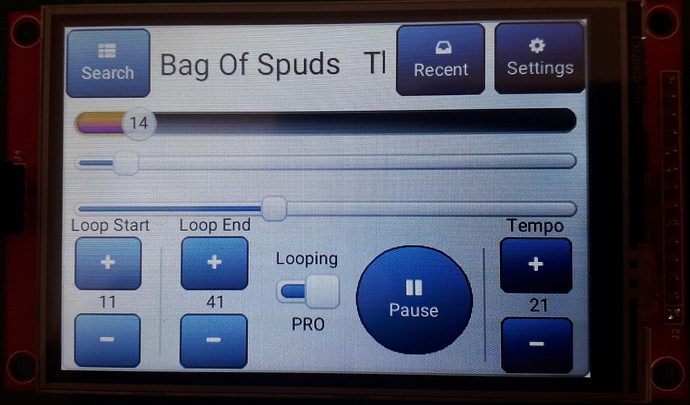 Hello all from New Zealand,
I've made a little video to show you all the current state of my project using LittlevGL…
(just listened to this, sorry about my sniffs! Hayfever season just started

)
The interface is currently functional but not particularly beautiful. next items for this project are:
Adding range slider when v7.0 released
Styling overhaul - I want to create a fresh, light style to make my interface look and feel similar to modern cellphone apps .
Anyone out there has any thoughts, ideas, suggestions, i'd love to hear from you.
Thanks to everyone but especially kisvegabor and embeddedt for their never-ending patience. I've been learning C at the same time as LittlevGL so it's been a learning curve!