Have you considering adding a range slider to the library?
Something like this…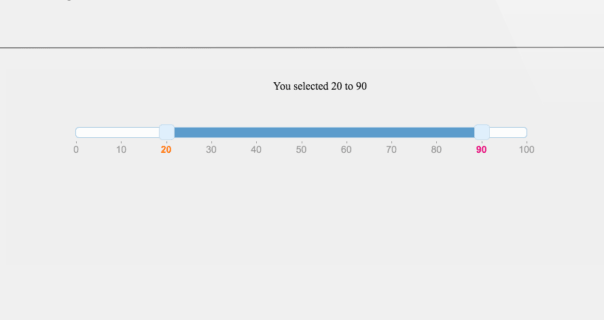 AFAIK it's not on the roadmap at the moment. However, it would be fairly trivial to implement. One would just need to add a second knob and modify the filled blue portion to start from the left knob instead of always starting at the minimum value.
Well I'll pop an upvote on this making it on to the roadmap

I've implemented it in the range_slider branch. Chances are it will be officially released with 7.0, but you can play with it in the range_slider branch, or the dev-7.0 branch once it gets merged there.
You have made my day!!!