Description
When I run my LVGL app I see random dots on the screen (green and blue as you can see). They are 100% same every time. It appeared after I updated my LVGL version. Sadly I do not have a record of my previous LVGL version so I am a bit sad on how to fix it. It kinda looks like debug dots, as they are very regular. I tested it on multiple devices. Any idea what I can to debug?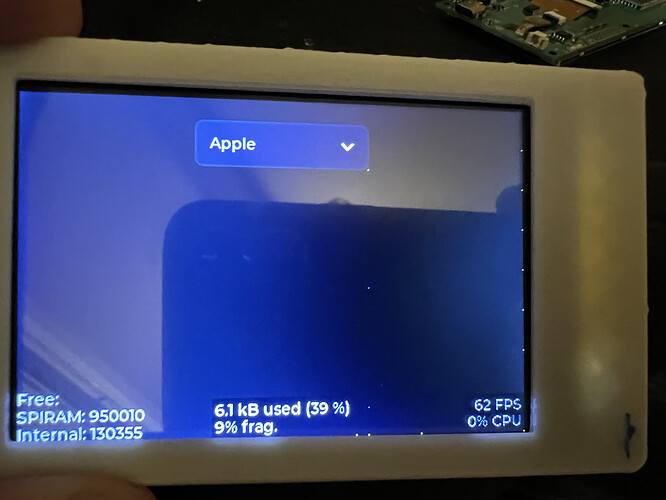 What MCU/Processor/Board and compiler are you using?
ESP32-S2, ILI9488, FT6206, custom PCB.
What have you tried so far?
Updating to master. Different widgets?
Code to reproduce
N/A