Hello,
I build this application mostly to monitor my pool's pump consumption to be warned if the filter is full. It's a small project, quick and (no so) dirty programmed.
But, as it was so easy to do, I added the photoelectric production as well as my house global consumption.
Device :
LilyPI, esp32 powered with a nice 3''5 touch screen.
Using Arduino IDE and my emToile framework on top of LVGL v7
totally asynchronous MQTT handling.
Result :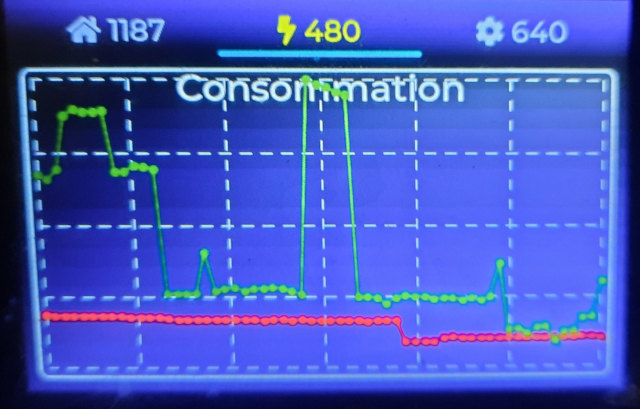 It will be a good code base to use this LilyPI as small dashboard and control panel for my small home automation