Description
What MCU/Processor/Board and compiler are you using?
ST STM32F412 MCU with GCC Arm Compiler connecting to East Rising OLED display (PN: ER-OLED015-1C) over 4 wire SPI.
What do you experience?
Faint lines running outside the object container (eg labels, rollers etc). I can confirm that changing the object height or width of a label container for example doesn't effect the faint lines. The lines seem to be tied to the top and bottom of text and run horizontally only.
What do you expect?
That the added objects shouldn't effect the background display outside the defined bounds. Removing the object restores the background to the correct state.
Screenshot and/or video
Please see attached photos of the issue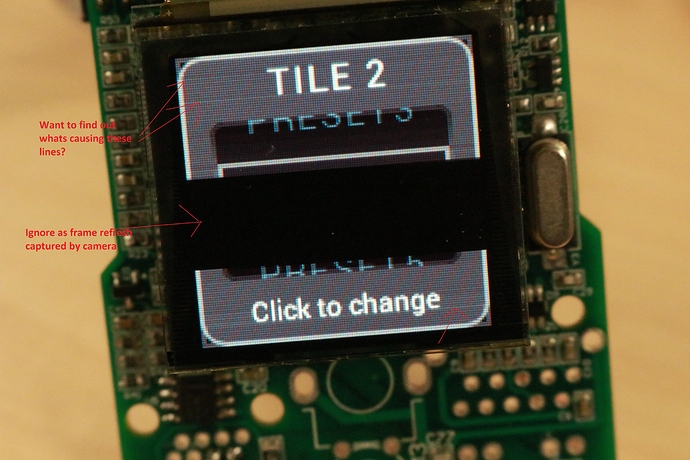 ![IMG_1515|690x460]