Description
I want to get to know the structure of the output .c file of the online font converter.
what are its components?
and where can I learn more about the subject?
because I have a font that doesn't print a certain Arabic letter.
the Alef Makthura isolated and final form.
although, I can find them at the font .c file.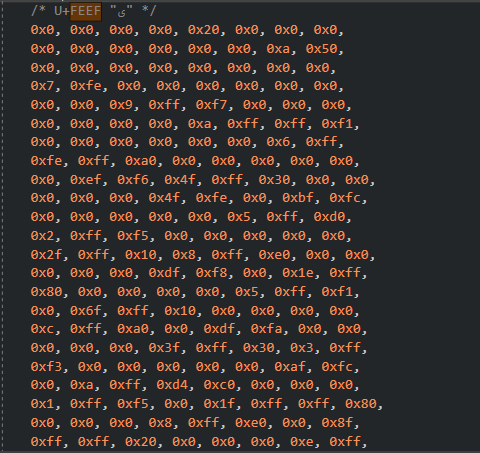 Yet it outputs a glyph dsc. not found error.
So I just want to be able to debug this by myself if possible.