Description
I'm facing problems with converting / preparing image that I can use as icon for LV objects
What MCU/Processor/Board and compiler are you using?
Trying on PC simulator, preparing image in PaintNET, LVGL 5.3
What do you want to achieve?
Color inverting for custom icons, as it done for build-in icons (see lv_icon_invert picture)
What have you tried so far?
As I understand, I need add some alpha channel. Right now its is tranparent at corners only: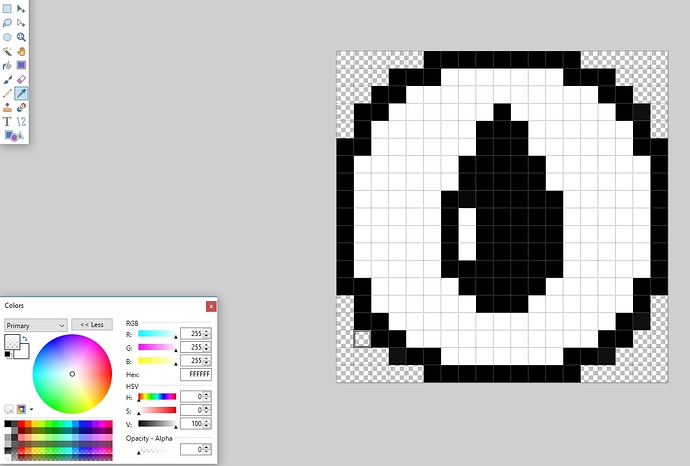 Now corners of square indeed covers with black when list item is selected.
But how it should looks like if I need some inverting?
Code to reproduce
Nothing special, just list with some buttons:
LV_IMG_DECLARE(meas_icon);

...
lv_obj_t * menu = lv_list_create(lv_scr_act(), NULL);
lv_obj_set_size(menu, 157, 98);

lv_obj_t * list_btn = lv_list_add(menu, &meas_icon, "Humidity", NULL);
list_btn = lv_list_add(menu, SYMBOL_DRIVE, "Drive", NULL);
...

Screenshot and/or video
Sorry for bad quality of inverted icon, but I guess it shows what I want to achieve
LEFT - what I have how
RIGHT - what I want to get