Hello All,
I want to interface my Graphic LCD (Tianma-TM050RDZG03-30 ) with STM32 microcontroller(not finalized yet, planned to work with GPIO with no dedicated LCD/GPU Interface) I have done the initial setup of LVGL but I am confused with LCD Driver as My LCD doesn't have any on-chip graphic controller where we can give our command/data(datasheet and snapshot attached). A datasheet is telling that it only has a gate driver and a source driver.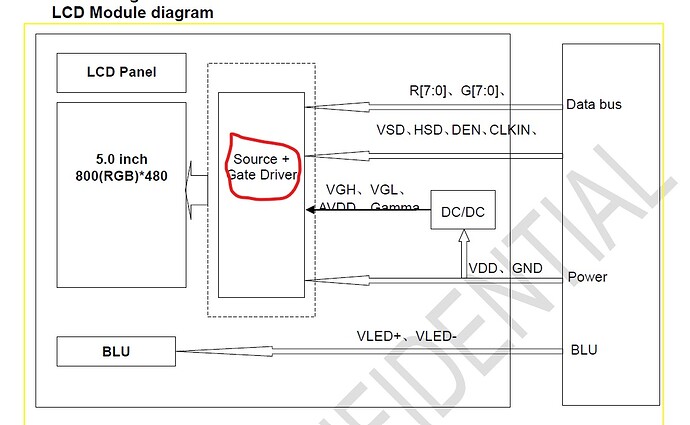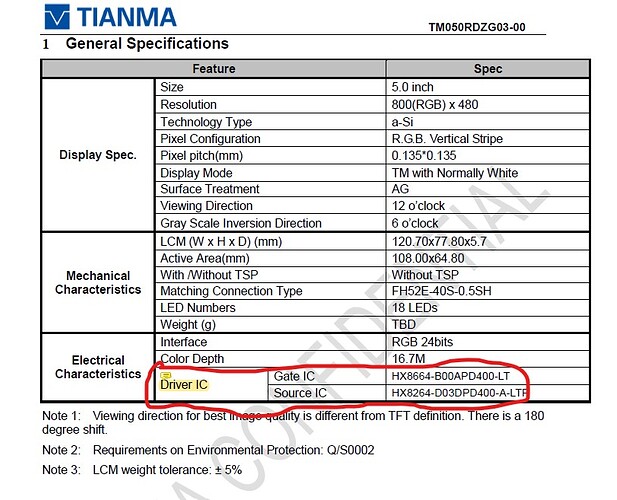 Datasheet: 5 inch Tianma TFT TM050RDZG03-00 V2.0.pdf (1.3 MB)
If I am not wrong,all controller-less LCD have a common RGB interface.
Now My question is for Controllerless Display is there any reference Manual/Driver is there so that I can interface it with my Microcontroller.
Thanks and regards