Description
we are gonna make a same GUI demo in several platforms to see which one is suitable for us , and one of them is LVGL of course ;
and the issue is after i completed the LVGL version , u can see some frame drops half of the times and fps actually drops down to 24 sometimes and cpu usage goes up to 100% as well which is not ideal.
we designed this demo with exact same rotations and animations in TouchGFX and we have got around 40% cpu usage at most and fixed 33fps all the time ;
so what can i do to optimize it ? is there any solution at all ?
would be appreciated if anybody helps;
thanks in advance.
What MCU/Processor/Board and compiler are you using?
i'm using STM32F746 Discovery board with this project : https://github.com/lvgl/lv_port_stm32f746_disco
What LVGL version are you using?
7.10.1
What do you want to achieve?
stable 33fps at least
What have you tried so far?
i used 16 bits RGB colors for my images instead of 24 bit ( i'm using True Color images with alpha ),
i tried Timer interrupt instead of HAL_Delay for lv-task_handler()
enabled IAR optimization , Level is High and mode is Speed , that helps a lot but still isn't enough.
Code to reproduce
lemme know if needed
Screenshot and/or video
these images rotating at the same time : ( 2x of middle image + another 2 images ) , so 4 animations in total , black images rotate to cover the blue background while gauge is rotating.





and the demo is like this :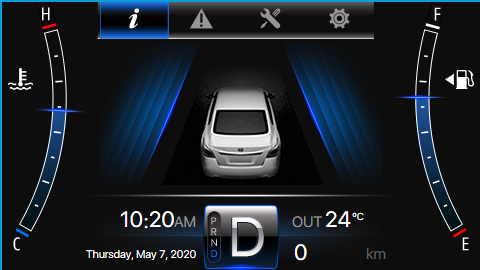 i can upload a gif a bit later maybe , to show u how it works.