Description
Hi LVGL Team,
Is it possible to create custom list?
What MCU/Processor/Board and compiler are you using?
ARM
What LVGL version are you using?
V7.0+
What do you want to achieve?
I want to create list with slider, image and lable.
Please see the attached screen shot
i need label and slider should be in one item in list instead of using lv_list_add_btn(button)
What have you tried so far?
NA
Screenshot and/or video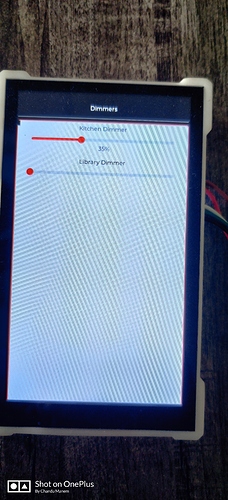 Thanks in Advance