What MCU/Processor/Board and compiler are you using?
STM32F207xx
What LVGL version are you using?
LVGL v8.3
What do you want to achieve?
I want to add a custom image to use the arc widget as a thermostat setpoint widget.
I want to use 2 images background and foreground, when the setpoint changes, the foreground image should be drawn frontend the background image.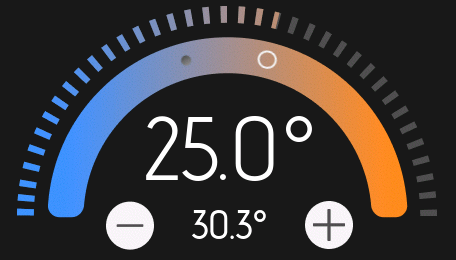 There is an example screen that I want to create. I created this screen by using another GUI framework.
I should use LVGL this time.
What have you tried so far?
I examined the examples but I am a newbie for LVGL. I don't understand how I can do that or it is possible in LVGL.