Hi,
Ive looked at:


and
247
but I'm still not sure what to do here.
I've enabled #define LV_FONT_ROBOTO_28 1 in lv_config.h and added the following into my code:
` static lv_style_t st;
lv_style_copy( &st, &lv_style_plain );
st.text.color = LV_COLOR_WHITE;
st.text.font = &lv_font_roboto_28;
lv_label_set_text(label, "22:30");
lv_obj_set_style( label, &st );

`
but my font size is still tiny. See attached photo.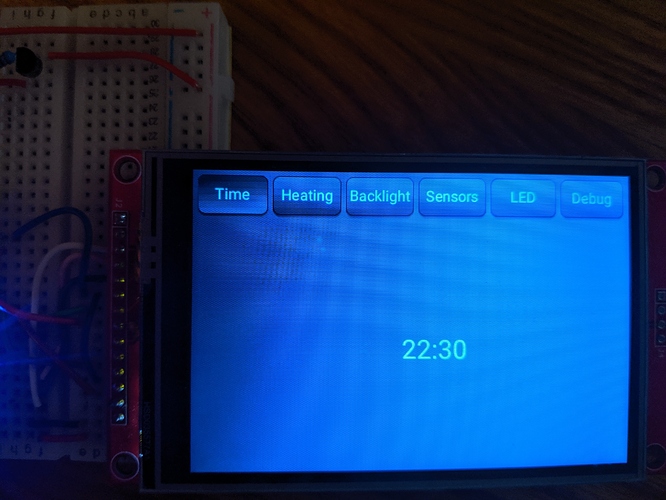 Is there any way to scale these up so they are 5x to 10x bigger?
Thanks in advance
Alex