We are pleased to announce that the v1.4.1-GA version of GUI Guider is now available!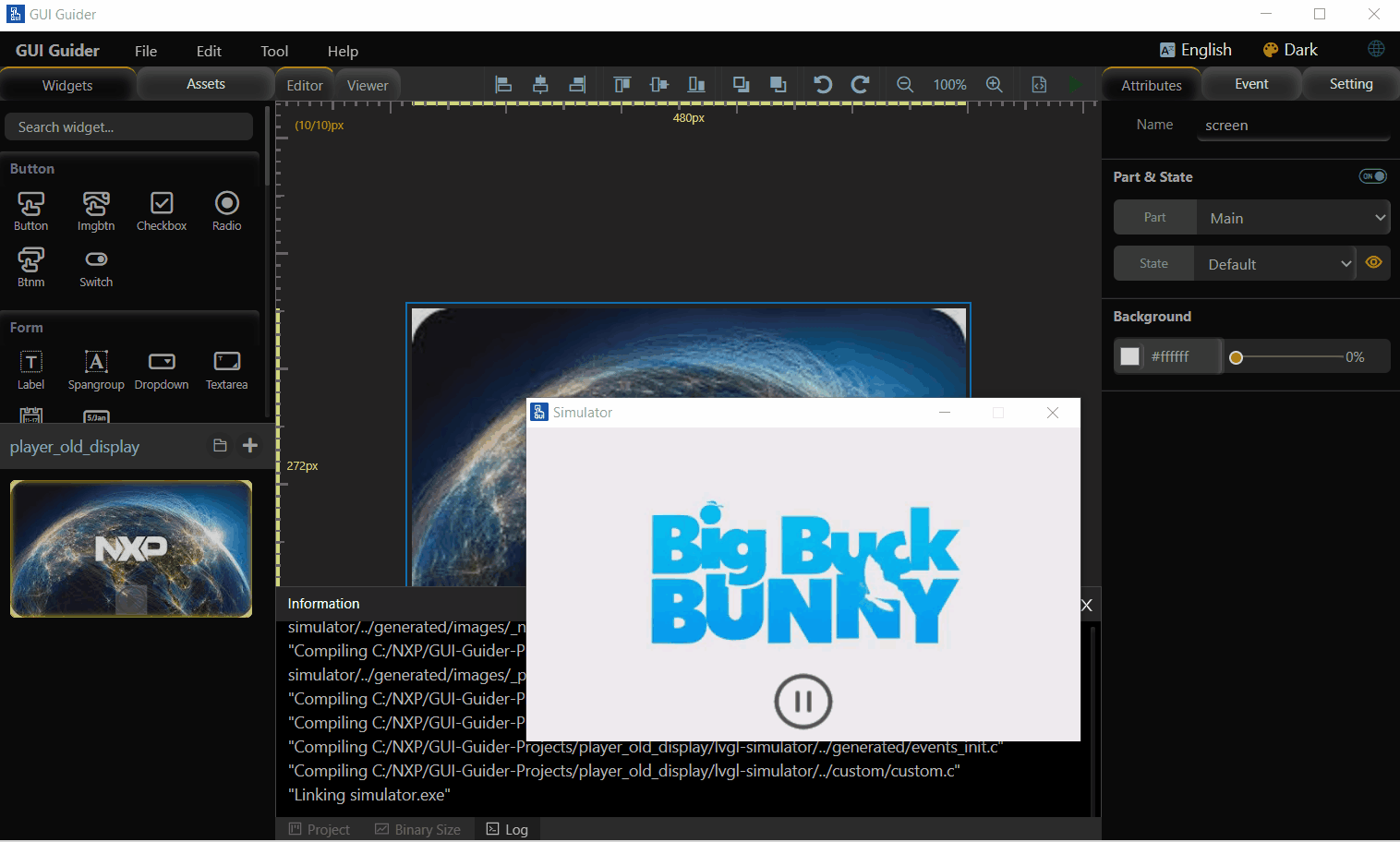 What is new
UI Development Tool
Demo of video (SD) play: i.MX RT1050
Demo of runtime image (SD) decode: i.MX RT1064, LPC54S018M
Non-deformation screen preview
Display size of imported image
Description, type, and doc link in attribute window
Move editor's position with mouse
Pixel scale in editor window
Improved name, default value, and prompt for attributes
Submenu of license
Prompt of code override
Auto focus on new widget in editor
Improved mouse-based image rotation feature
Auto-detect for custom.c and custom.h
Improved robustness and stability
Library
Data text box widget
Calendar: highlight selected date
New NPI
i.MX RT1040
Toolchain
MCUXpresso IDE 11.6.1
MCUXpresso SDK 2.12.1
RTOS
Zephyr
Installer & Documentation
GUI Guider is a UI development tool from NXP for creating complete and ready-to-run applications with the open source graphics library LVGL. Please feel free to share this with others on your teams and customers who may be interested.