Hi all, I'm dealing with a strange problem using LVGL v8 with my monochrome display (summary at the bottom).
I set breakpoints in my set_px_cb function to observe the pixel values being passed in. The pixels are always black and widgets don't render at all. Creating a label does seem to produce white pixels in a non-random pattern. Photo below shows a side-by-side difference of a label printing "A B C" and "A A A".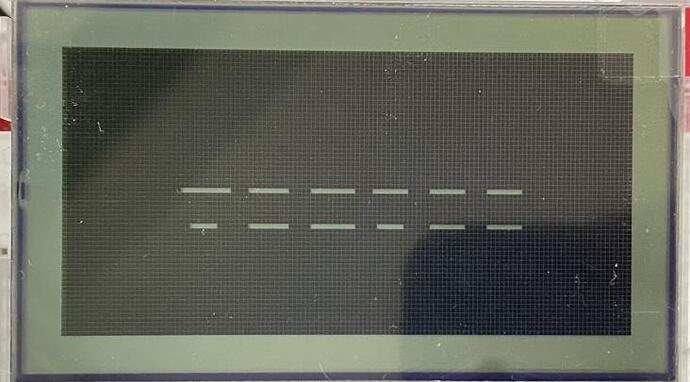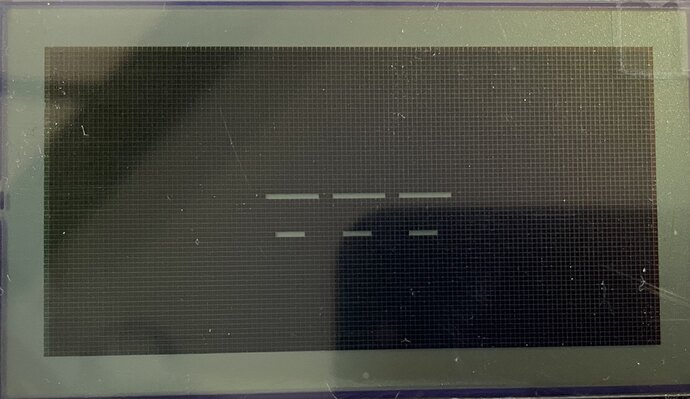 Has anyone experienced something like this before, or knows what the problem may be coming from? I've been struggling to get LVGL working for weeks but I don't want to give up on this yet.
Devices and Tools:
STM32 Nucleo-F401RE
NHDC1AZ + ST7565 driver (monochrome 128x64 LCD)
STM32CubeIDE
LVGL v8.3.3
Summary of Problem
What works:
Display wiring/config/init is fine, works properly with vendor demo code and graphics before including LVGL
LVGL driver code is filling and flushing a buffer
Label displays something on-screen
What doesn't work:
Screen is black and should be white
Widgets don't render
Label text is not rendering properly