First of all, many thanks for awesome software!
I used it a bit and here are some bugs, which I found:
there is no "Do you want to save your project?" message when you click to close button and your work is lost from your last save state. It would be good to add this and maybe also some settings which will save your project after certain time.

when I setup some button and add some event, if I click at "Back" button, event will change to first item n the list. Here is GIF to see error.


in Animation tab, there is no scrollbar on the right side when I resize Widgets tab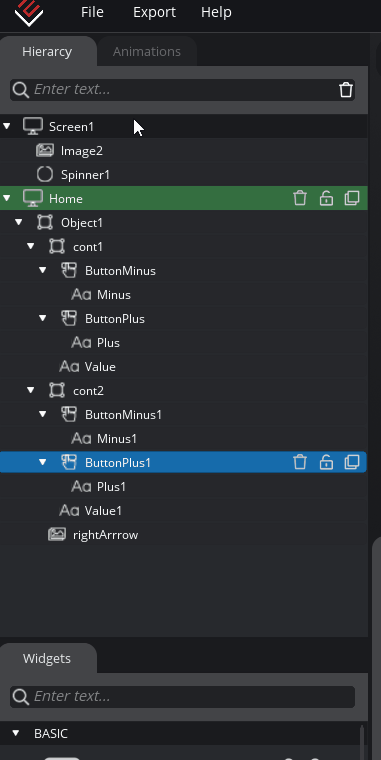 in my opinion it would be more "visible" change "Play" button to "Stop" button, when is simulation running
Edgeline do not remember user password until I save project. It need just first save of the project, in next start, it knows password.
That all so far

. If I find some other bugs, I will add them here.
Anyone, pls add your own finds or feedback to this topic.