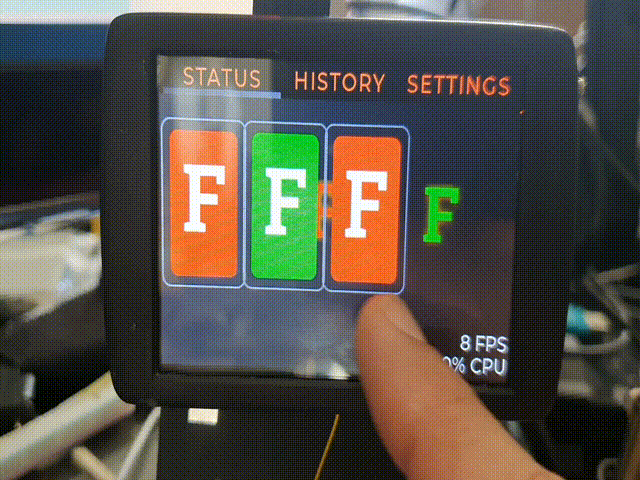 Here is a video of me scrolling using this setup.
I have removed all other tasks in the loop besides:
lv_task_handler();
delay(5);

when i scroll a tab from left to right it is very choppy. I don't see the CPU being used heavily.
I am not sure how I can activate DMA using Bodmers TFT_eSPI library. However I should be getting performance on a parallel display, right? I notice that the choppiness is less with the images in the background that are import .png files. Could this be a general LVGL setting?