Hello,
I am trying to build the Demo for the ST7789 as a place to start on a project but i am getting garbled output on the display.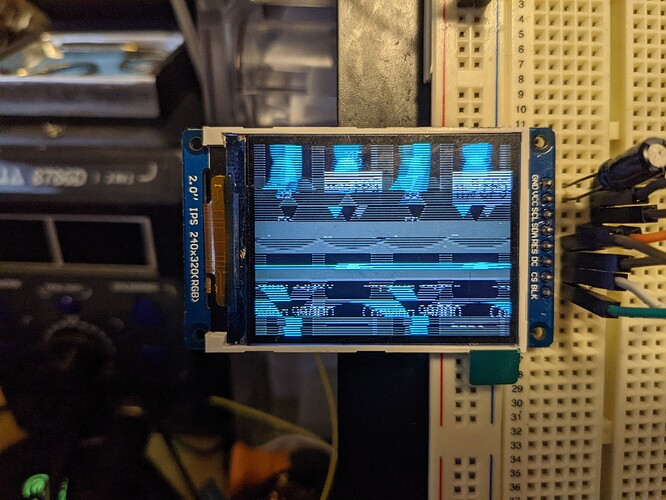 i have many more example images but in the interest of not spamming and brevity.
from what i can tell its likely i have just messed up a setting or something like that but i cant for the life of me figure it out.
sdkconfig is too big to upload and is available at: lv_port_esp32 sdkconfig · GitHub
Any help would be appreciated as i have not found anything on google that helps much and im using directly the code example from https://github.com/lvgl/lv_port_esp32.git as the starting point for the project and the demo that is trying to render on the display.
if you need any more info i would be happy to provide if i have forgotten anything.
Thanks
Setkeh