Hello everyone,
I am working with Micropython LittlevGL binding. My board is STM32F4 Discovery
Because this board is still not supported, I do as @amirgon instructed in this post:

However, I meet this error stemming from the file lv_printf.c: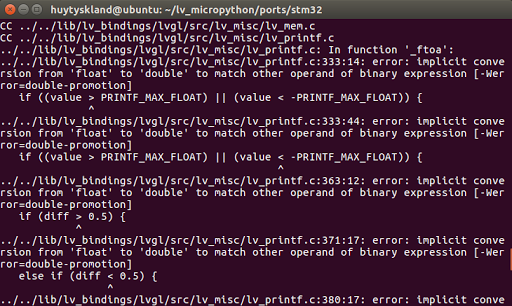 2019-12-10.png
So how can i fix this error? I am finding solution online but still haven't found anything yet.
Thank you very much, Nguyen Duc Huy