Description
I used dropdown to display Chinese. It seems work bad. English options works well.But Chinese options did not display.
What MCU/Processor/Board and compiler are you using?
visual stdio 2019
What LVGL version are you using?
v8.2.0
What do you want to achieve?
I want use dropdown widget display Chinese.
What have you tried so far?
I have used labels display chinese well.
Code to reproduce
YaHei is fine.I will attach it below.
void forum()
{
    dd_axis = lv_dropdown_create(lv_scr_act());
    lv_dropdown_set_options(dd_axis, "倾斜\n"//"Dip\n"
        "开关伞\n"//"Umb\n"
        "旋转");//"Rot");
    lv_obj_align(dd_axis, LV_ALIGN_TOP_LEFT, 10, 10);
    lv_obj_set_style_text_font(dd_axis, &YaHei, 0);
}

Screenshot and/or video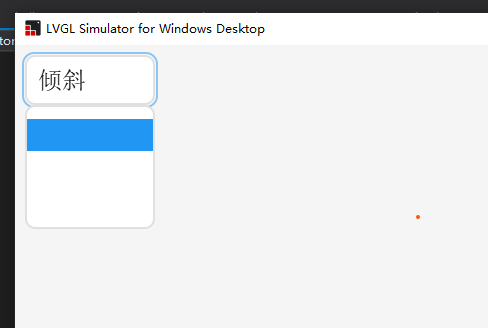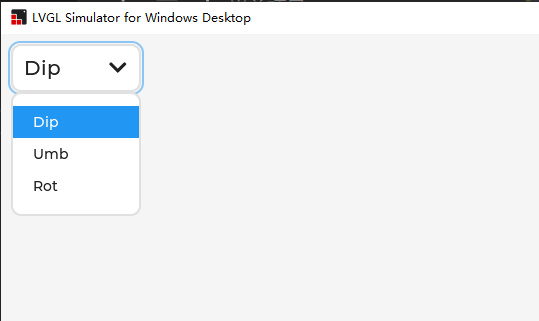 YaHei.c (144.6 KB)