We are excited to share that NXP has recently released GUI Guider — a user-friendly UI development tool that enables the rapid development of graphical displays with LVGL and NXP's general purpose and crossover MCUs.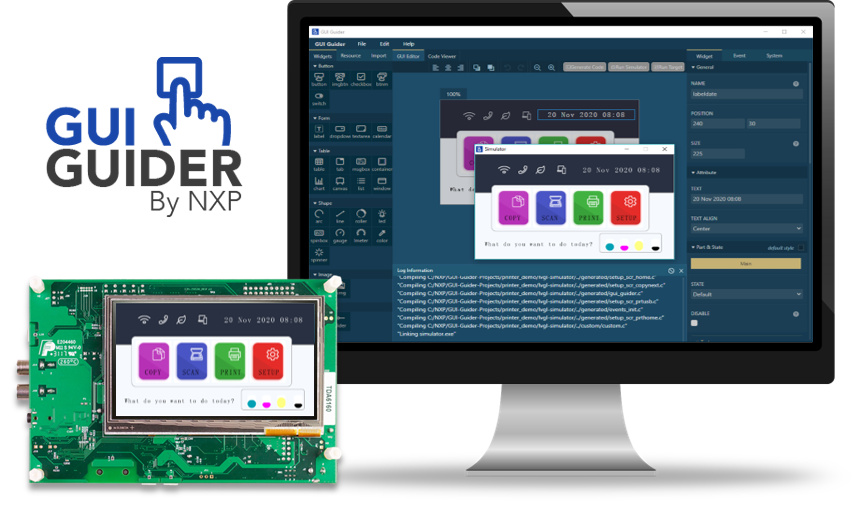 GUI Guider's drag-and-drop editor makes it easy to utilize the many features of LVGL such as widgets, animations, and styles to create a GUI with minimal or no coding at all. Generated code can easily be added to an existing MCUXpresso project, allowing you to seamlessly include an embedded UI in your application.
Learn more at nxp.com/gui-guider.