I am making a program with VB.net to read the C files generated by EdgeLine and create a basic program that can favor not only those who are new to LVGL libraries, but also those who want to generate a C file quickly, with the basic setups.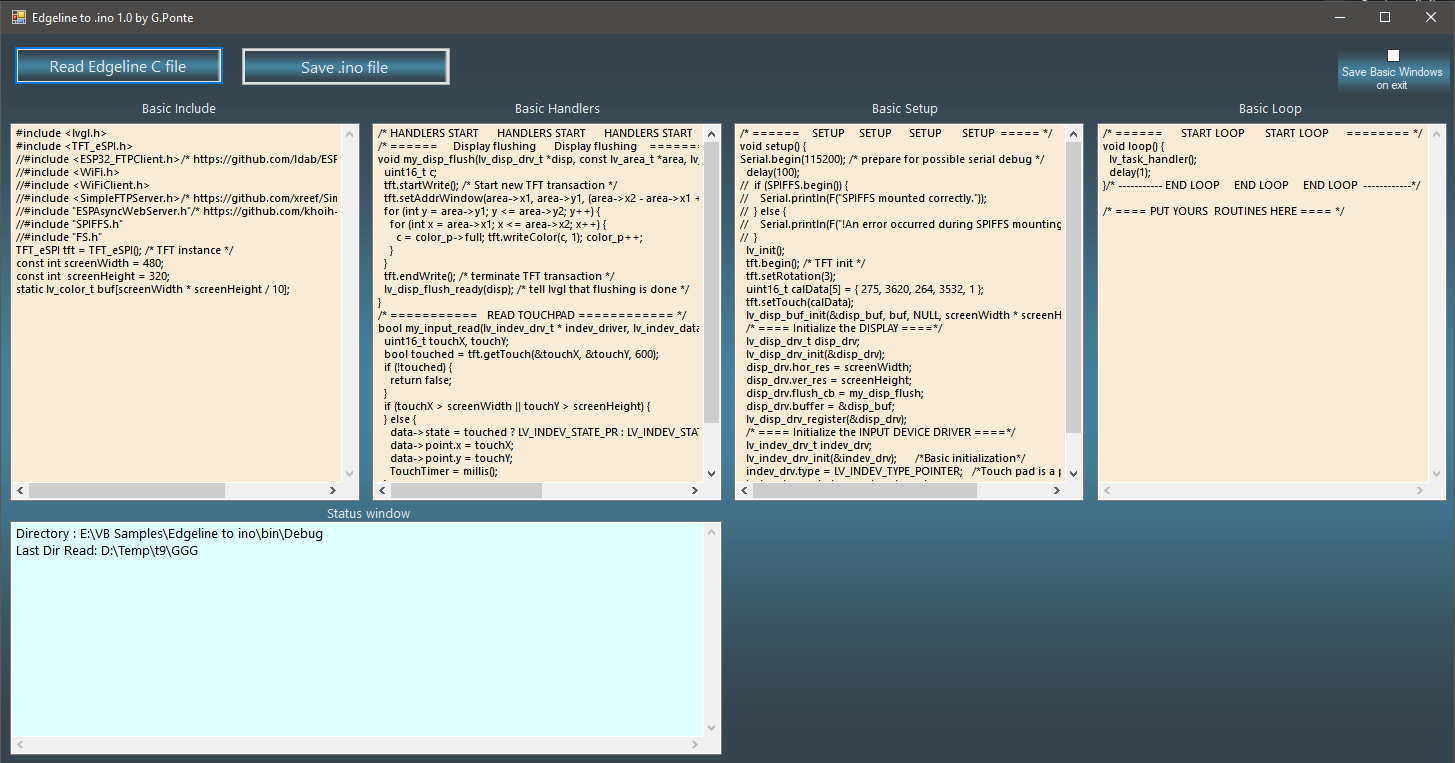 This is the screen that appears before loading the EdgeLine file:
here you can set the basic variables, handlers etc and save them for future use if at the exit of the program you have put a check on the Save on exit button.
They are 4 separate files that are saved and reread at the next restart of the program.
Furthermore, the last used directory is saved in a file named Path.txt, everything is saved by default in the starting directory of the program.
After reading a C file generated by Edgeline, the screen looks like this: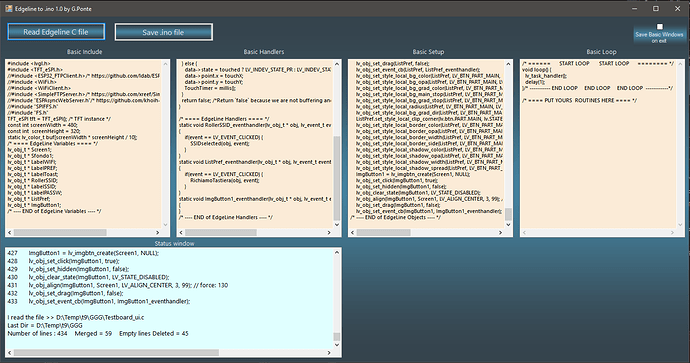 That is, EdgeLine variables, empty Handlers and Objects are added to the Setup file, and at this point you can save the final .ino file that I include below as an example.
test.zip (4.1 KB)
One question: is it possible to create Handlers in EdgeLine for labels too?
Because it is much more convenient to use labels directly than to create a button with the label inside that requires the creation of 2 objects instead of 1.
So much so I have seen that adding a handler to the label works correctly, however Edgeline does not export the handlers if put on a label, and you have to do it manually.
Let's see how the new version of Edgeline will export the files.
Thanks and bye