I'd like to turn off email notifications for new topics in each category. So I went to my preferences, but it seems like I can't click on the "×" next to the list of categories I'm watching (or rather I can, but it doesn't remove anything):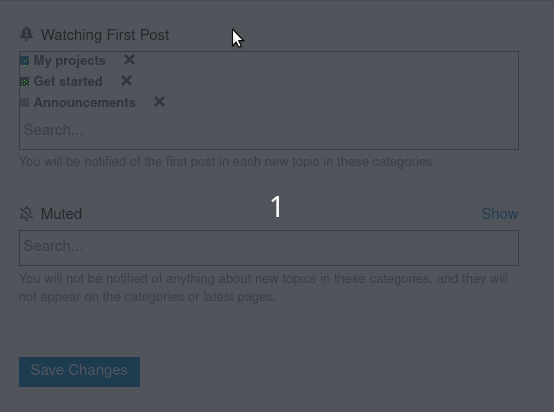 How do I disable this?
I saw this:
https://forum.lvgl.io/t/how-do-i-disable-notifications-for-every-new-post-that-is-made-on-this-forum/1697

…but the answer there is about weekly summaries, not the first post notifications.